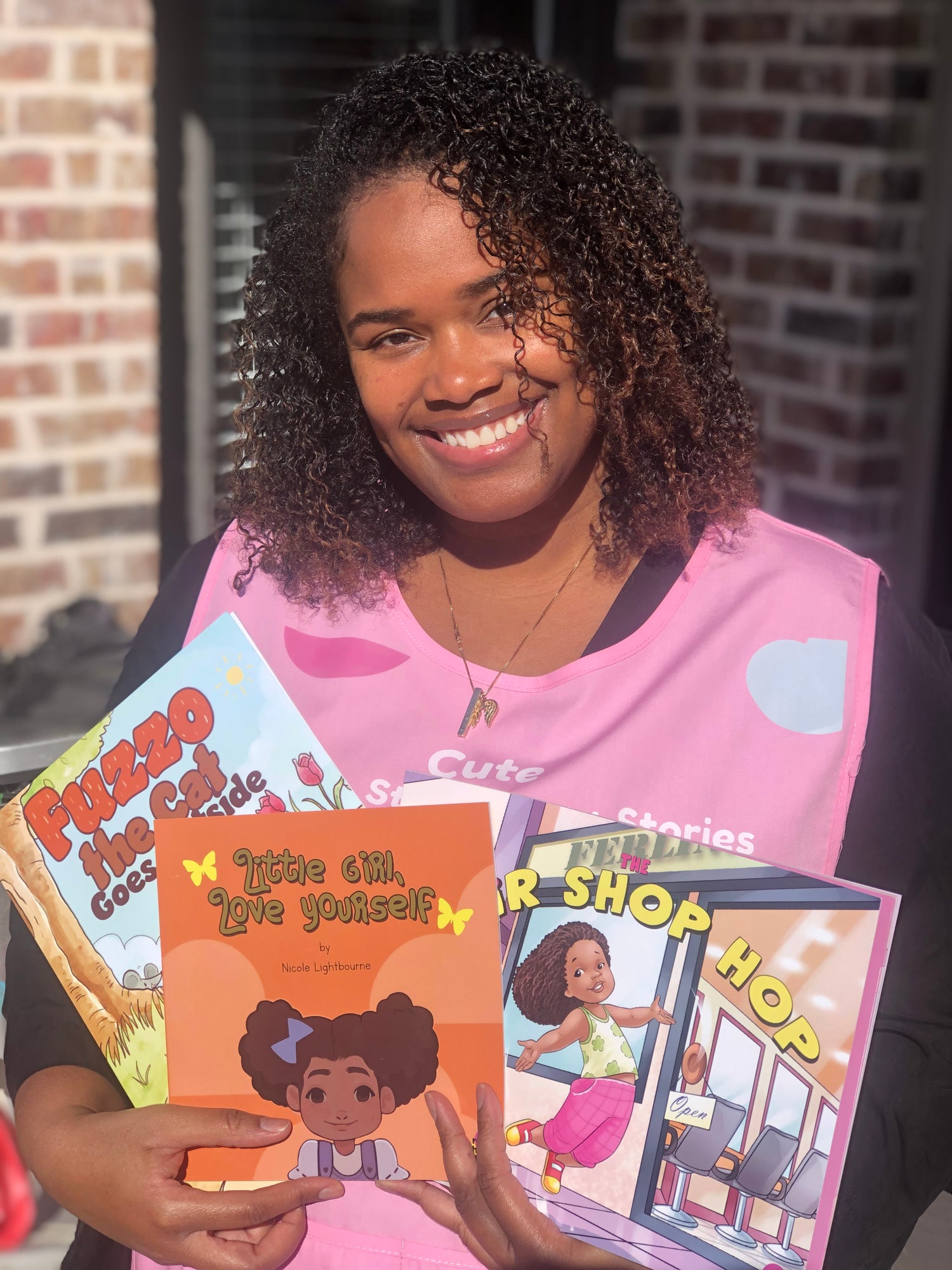 Meet our founder
Making her daughters' bookshelf and playroom more reflective of their own images motivated our founder, Nicole Lightbourne, to form Round House Paper.
She created stickers, stationery + stories they enjoyed and grew with and wanted to share those more broadly.
Now, Round House Paper's mission is to decrease reading level disparities for little readers in the Black community with the help of adults and educators around them.
A portion of all proceeds proudly benefit the Round House Paper Annual Texas Teacher Grant.
Shop With Us!